Waste Water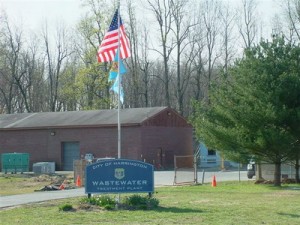 The City of Harrington transmits approximately 600,000 gallons of untreated sewage from the City of Harrington, Delaware State Fair, and Farmington residents to the Kent County treatment plant in Frederica, Delaware. The City is currently in the process of closing its waste water treatment plant and two lagoons located on 13.5 acres at 500 Porter Street.
Fats, Oil, and Grease Management Program
The Harrington City Council has adopted Ordinance 12-13 to reduce the amounts of fats, oil, and grease (FOG) that enters the wastewater system. Reducing FOG helps the sewers flow more freely and reduces back-ups and equipment malfunctions. The following documents can help FOG producers to monitor and reduce FOG in Harrington's sewers.
FOG Maintenance Reporting Form
FOG Maintenance Reporting Form Instructions