City Hall
106 Dorman St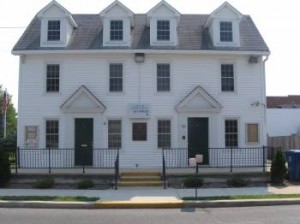 Office: 302-398-3530
Fax: 302-398-4477
Regular Business Hours:
Monday – Friday 8:00 am – 4:00 pm
The City of Harrington City Hall is under the direction of City Manager Norman Barlow. The department is responsible for the general operations of the City including responding to citizen questions, utility billing, property transfers, taxes, accounts payable and receivable, personnel management, and business and rental licenses.
Utility Billing:
Utility services are back-billed quarterly on January 1st, April 1st, July 1st, and October 1st, which means that utility bills will be for services provided for the three month period preceding billing (i.e., January 1st will include services for October 1st through December 31st). Bills are due on the 10th day of the month following billing.
For current rates, please see Chapter 180 of General Code for the current Fee Schedule.
Taxes:
Property taxes are billed on a fiscal year cycle. This means bills will be sent out on or around July 1st annually, and will encompass the billing period of July 1st through June 30th. At this time, all assessments are adopted from Kent County with a billing rate of $1.06/$100 of assessed value.* For more information, please see Chapter 180, Municipal Fees, of the Code of the City of Harrington for the current fee schedule.
*Please note the City utilizes Kent County for assessed value. Kent County P.R.I.D.E. displays 60% of assessed value. Harrington utilizes 100% of assessed value. To convert 60% to 100%, you must divide the assessed value on Kent County's website by .6.
Please feel free to contact the City Clerk at either 398-3530 or email the city if you have any questions or concerns about your bills.