Vacant Commercial Lots
The City of Harrington has collected information regarding vacant commercial properties within the City. Please click on the links below to view more information regarding each property.
Why Harrington?
Strategically located in central Kent County
Delaware has access to some of the nation's largest economic areas; close by are New York, Philadelphia, Baltimore, and Washington, D.C.
Harrington's nearby attractions include the Delaware State Fair, the Harrington Raceway and Casino and DE Turf
Harrington has 1 of 3 railroad hubs in Delaware
Harrington's cost of living is lower than the Delaware and national averages
Major traffic route to the beach runs through Harrington
Located on Route 13, the major north/south road corridor in Delaware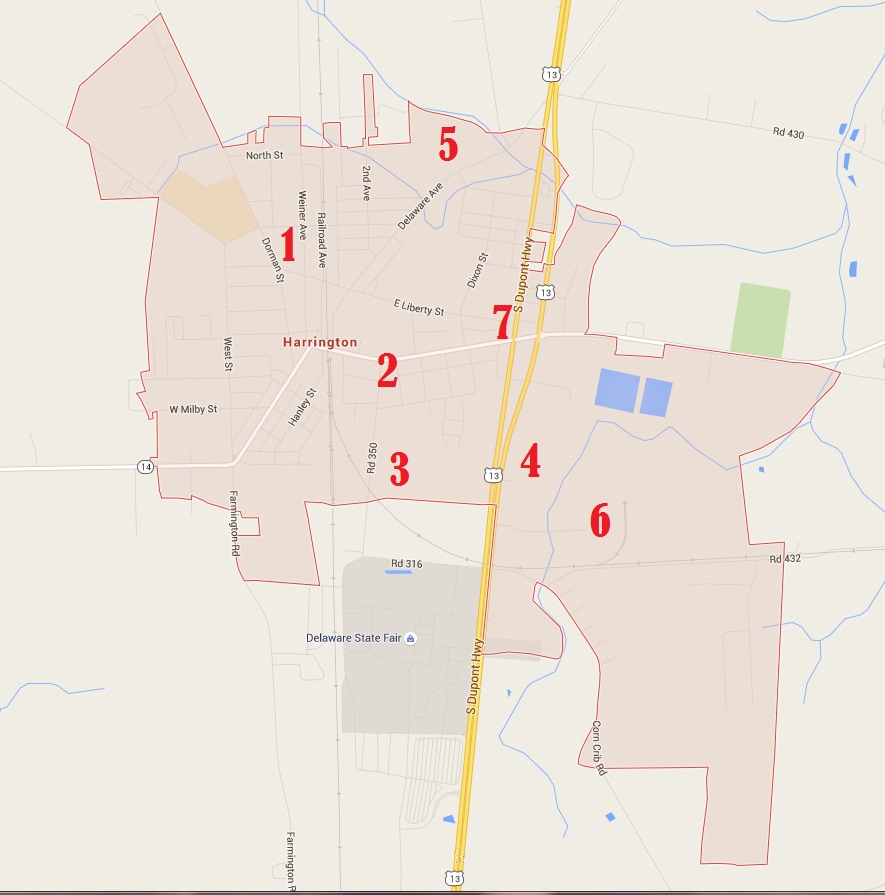 3. East Street
7. Dupont Highway/Clark Street
If you would like your vacant commercial lot included on this page, complete the Vacant Property Form and email it to jlong@cityofharrington.com.